Northeast College of Health Sciences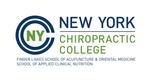 | | |
| --- | --- |
| General Information | 315-568-3000 |
| Type | Private not-for-profit, 4-year or above |
| Awards Offered | Master's degree, Doctor's degree - professional practice |
| Campus Setting | Rural, Fringe |
| Campus Housing | Yes |
| Student Population | 811 (0 undergraduate) |
| Student-to-Faculty Ratio | 0 to 1 |
Mission Statement
NYCC's Commitment to Healing
Imagine a diverse and energized community of teachers and clinicians who have all made a conscious call to action: Let's pursue the highest standards of patient care, approach academics with excellence, and carry a passion and pride for advancing the professions we teach every day.
Let's restore movement, the body's natural form and function — naturally. Let's help millions of people suffering various forms of chronic pain regain strength and comfort. Whether it's through chiropractic care, acupuncture, or a combination of a number of conservative therapies.
Let's build on the basis that the right foods and plants can completely change someone's life — that with proper nourishment, our bodies can thrive.
Let's train teachers who carry with them both a crucial foundation in anatomy, physiology and the life sciences, as well as a solid understanding of the pedagogy required to teach the next generation of the world's best healthcare professionals.
We call this the pursuit of perfect form.
New York Chiropractic College is home to a number of health programs with one shared goal: to bolster a deep and daily dedication to health and a greater understanding of the human body — through the insatiable pursuit of academic excellence, leadership, and professional best practices.
Special Learning Opportunities
Religious Affiliation
Not applicable
Student Services
Undergraduates registered as students with disabilities
Remedial service
Academic/career counseling service
Employment services for students
Placement services for completers
Not applicable
Credit Accepted
Faculty and Graduate Assistants
Full-time
Part-time
Total Faculty
58
49
Instructional
58
49
Research and Public Service
0
0
Total Graduate Assistants
-
3
Instructional
-
3
Research and Public Service
-
0